Hand-Dipped Beeswax Taper Candle Set, "Daniel's Candles"
$

25.00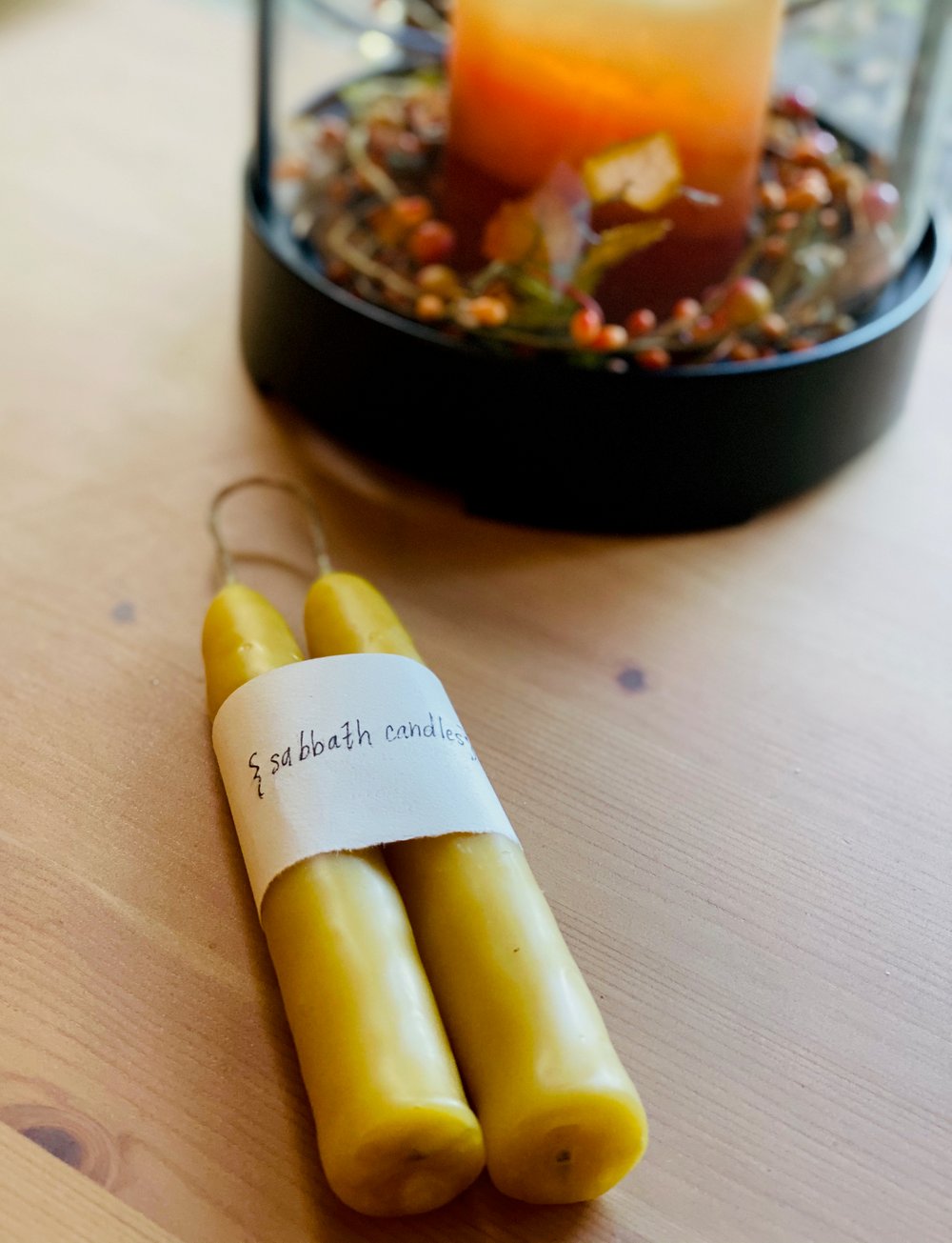 We recognize you can get beeswax candles in your own corner of the world for less money than these. Please consider yourself a very valued patron of the arts in our home if you purchase these gifts from our heart.
Hand-dipped, 100% beeswax from right here in our corner of the PNW, taper candles with organic hemp wicks made by mother & son, Raynna & Danny. We call them "Daniel's Candles". And since we hand dip them in our own kitchen there is an old world irregularity to their texture that we think is part of their charm.
Approximately 5 3/4 inches tall, not including wick height. The color is a natural golden beeswax. If you choose a quantity of one, that includes a set of 2 candles. Burn time is approximately 6 hours each. Made in small batches with lots of love for you to use in your own spaces of rest.
Each weekend as the night comes our family lights a candle and says goodbye to the work of the week, we breathe deep with prayers of thankfulness and enter into rest.
Danny and I wanted this special experience to be furnished with candles we made ourselves with the best of ingredients, and now we are excited to get to share them with you as well.
We would love to hear from you, how you use them, and how lighting a candle to mark a special moment in time is meaningful in your life. Sometimes we light a candle just to have a cup of tea or read a book by ourselves in the afternoon, or for something as big as a mark in time as we begin a new stage in life. In every case there's something about it that says, I am here in this moment. It brings intention, and light!