QiGong & Mindfulness Workshop
$

50.00 -

$

65.00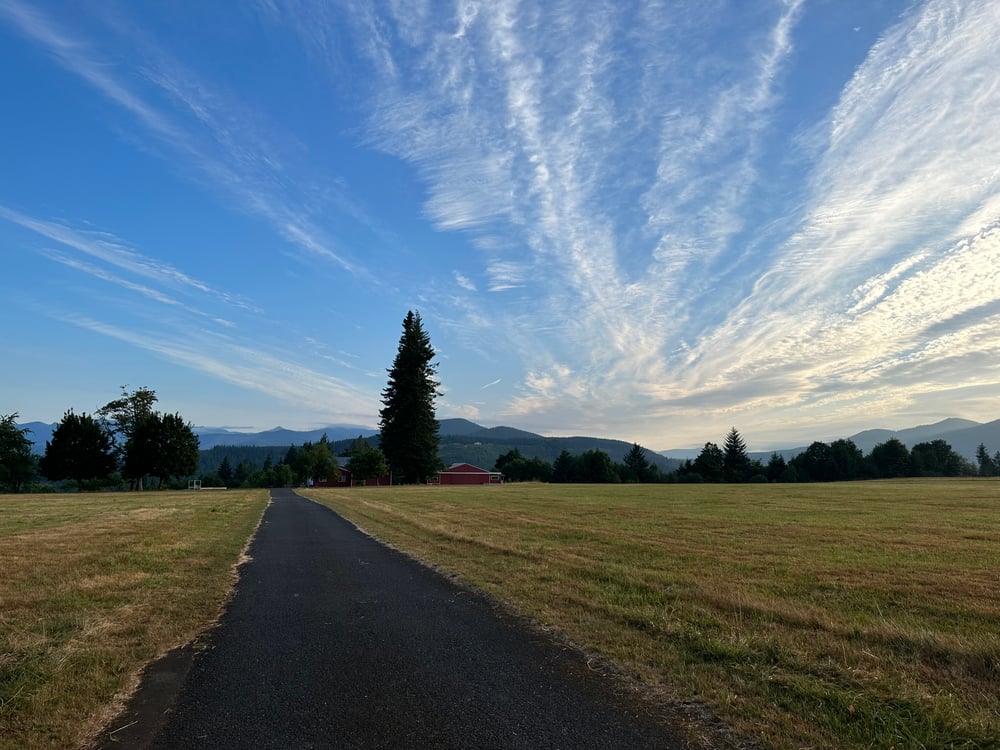 Saturday, October 14, 2023
9:30 A.M — 3:00 P.M.
Come learn QiGong (or deeper your practice) on a beautiful mountain plateau ranch in Washougal overlooking the Gorge. Instructor Raynna Myers weaves classical Chinese Medicine with modern Sports Science together to inform how our kinetic chains, fascia network, breath & spiritual potential all interact and how intentional qigong practice can build toward wholistic health — mind, body & spirit.
We will explore a feast of information and experience. We will be learning to wonder at the innate wisdom of our bodies and how to access and accentuate this body wisdom for greater strength, flexibility, mobility and peace, in a stimulating natural environment.
We will do this through instruction, demonstrations, opportunities for reflection, covering QiGong forms, breath work, meditations, and coaching. All of this while we are surrounded by supportive community and a stimulating natural environment.
No prior experience needed, all fitness & knowledge levels welcomed and encouraged to join. We're excited to see you there!
Schedule:
Arrival: 9:30 A.M.
Settle in, enjoy the mountain morning. Hot tea, water, and snacks will be available
Session One: 10 A.M - 12 P.M.
We will enjoy the wonder of how our body is here to serve us through intention and learning Meridian QiGong to begin opening and flowing, utilizing the power of our element of metal and our lungs, releasing grief and bringing in joy. Have you taken the time you need to grieve the pain and losses you have encountered in life? I'm with you in this journey and I'm eager to bring support and community, empowering you towards wholeness.
Lunch: 12:00 - 1:30 P.M
Healthy lunch at noon catered or bring your own. 

Enjoy community or a walk on the trail
Session Two: 1:30 - 3:30 P.M
As we journey deeper into our practice we will continue opening energetic pathways and feel the life-changing power that flows from taking a little bit of time and care of our mind, body, and spirit. We will continue to unfold the element of metal according to Chinese Medicine and Modern Sports Science and experience how it is associated with the organ of our lungs and the emotions of grief & joy.
Our Host:
Silver Star View Ranch is a 56 acre grass hay ranch located 35 miles east of Portland off of Highway 14, with a breathtaking vista of the Silver Star mountain range and the Columbia Gorge. Our studio is an open-sided airplane hangar (allowing us cover for rain or shine) offering an amazing panorama of an east field, the Gorge, and the tip of Mt. Hood.
Cost if registered by September 30:
Early bird registration—Bring Your Own lunch: $50
Early bird registration —Lunch Included: $65 catered (gluten free and vegetarian options)
Cost to register after Sunday, September 30th:
Bring Your Own lunch: $100
Lunch Included: $115 catered (gluten free and vegetarian options)