Pray, Like a Woman in Labor
$

10.00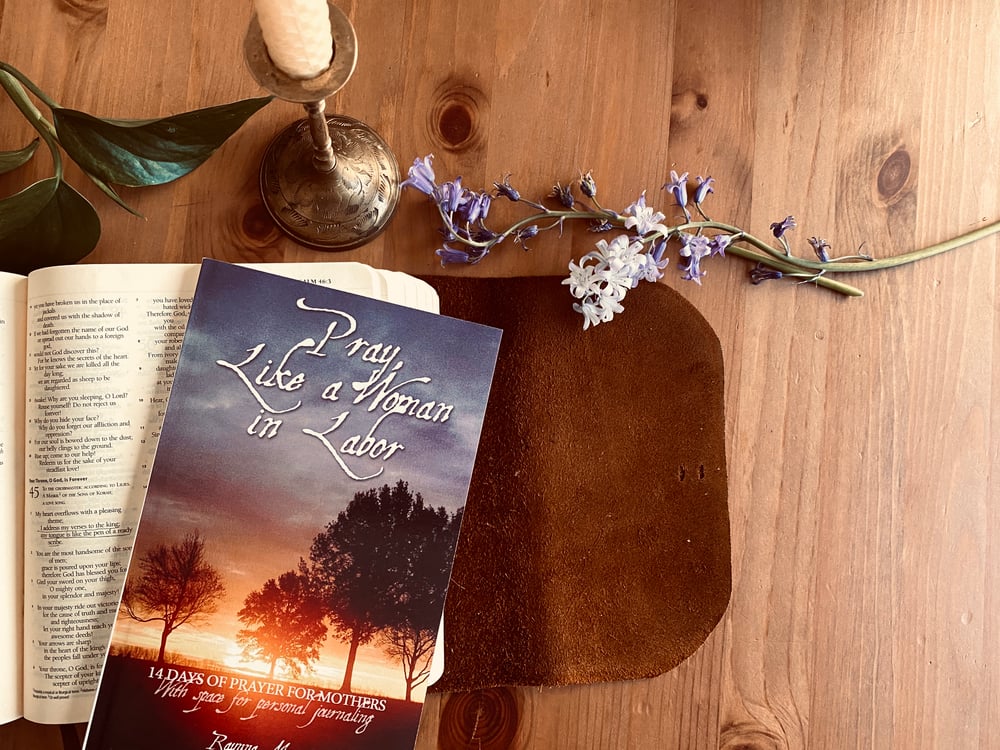 In the quiet (and not so quiet), deep places in us call out to the deep of God. We often call it anxiety or fear, but it is miracle too. A miracle of labor and birth, of spirit and truth. Our Creator invites us into this work with Him. Like a woman in labor whose pain is not pointless, our pain is an invitation that beckons us to experience the very presence of God. We are created for this communion. It is within our design to release, trust, and even relax with open hands and hearts toward our Maker. This is what it means to pray, like a woman in labor.
This is a written collection of prayers seeking wisdom and vision to be faithful in the work of serving and living an awake, set apart life. It is a written and photographic journey, based on the prayer Jesus taught his disciples with space each day for personal journaling.
As a mom to six the author wrote this short but practical book from the trenches with mothers in mind, yet also with the intention that it will be a source of strength and tool for anyone who nurtures and leads in varied positions in life, physical and spiritual mothers alike.
Said to be an immediate and enduring book on the nightstand returned to for strength and courage often. This book is a real, honest, and vulnerable companion to the immense and valuable work of nurturing and being a life-giver to others.
Author: Raynna Myers
Author website: http://www.raynnamyers.com
Book Type: Trade book
Size: 5×8 in, 13×20 cm
# of Pages: 130